Welcome to Adrenaline. We work hard to provide the best possible experience. We are a well-established, licensed, and insured facility. We require Biodegradable Bbs that are compostable You must buy BBs with your admission until you are a know returning customer. Unfortunately, it could be possible for players to sneak bad bbs into the park leaving kg's and kg's of plastic bbs behind.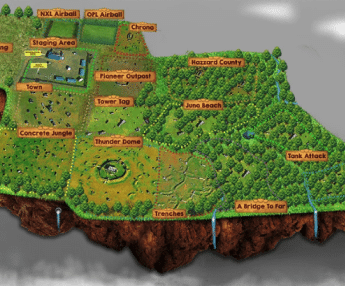 Public Play Admission Sunday's
Public play Admission Sunday's $40 plus Tx . Members pay $30+tx.
Members pay 1/2 price admission on Big days.
Private group admission $40.00 +tx with a minimum of $600 in admissions per group
Non Private Play Group Admission
Non private Play Group Admission $40.00 +tx with a minimum of $500 in admissions per group
BBs .25, – 36 and .40 when available. Prices are competitive or better then retail stores and online vendors. Brands include Valken, G&G, Tippmann, SRC, all top end double polished, Bio. We sell NO CHEAP CRAP bb's
Green gas Available $14
Propane Available $7
Mesh bottom Available. from $?
3 types of Smoke at great prices.
Goggles (Airsoft Eye protection) $45 and up
HPA Free
Co2 costs extra we carry 2g, 12g 20 oz and and bulk.
0.20g BBs are not recommended outdoors. We can bring them if if you want them for Grenades' ect.
BB Pricing changes pretty regularly since corvid times., so does availability. prices vary by brand, We have stopped trying to publish prices. Our prices are regular retail or online Price. We don't jack up the price for field use. some samples are>
0.25 bb's /1000
0.25 BB's /5000
0.28 bb's /2500
0.28 BB's/5000
0.30 BB's5000
0.36 BB's 2500 0.40 bb's /2500
Grenade bb's (cheap) available in .20